✓ King Sized Room ✓ Saturday-Sunday General Admission Tickets ✓ 4 Star Hotel ✓ Amsterdam Location ✓ 30 minute drive from the circuit
Located just a few minutes walking distance from Hoofddorp train station, this modern hotel offers direct connections to Amsterdam Airport Schiphol and the city centre. Conveniently located, with with Amsterstam Airport Schiphol just a 4 minute journey away from train and Amsterdam city centre just 20 minutes away by train. For those travelling by car, the hotel is approximately a 10 minute drive from Amsterdam Airport Schiphol and a 30 minute drive from the circuit.
This package includes the following:
A king size room (double occupancy) in the 4-star Novotel Schiphol Airport hotel
2 x Saturday-Sunday General Admission tickets.
Breakfast included on each day.
Gourmet Bar Restaurant and 24-hour fitness centre
Air conditioned rooms and complimentary Wi-Fi.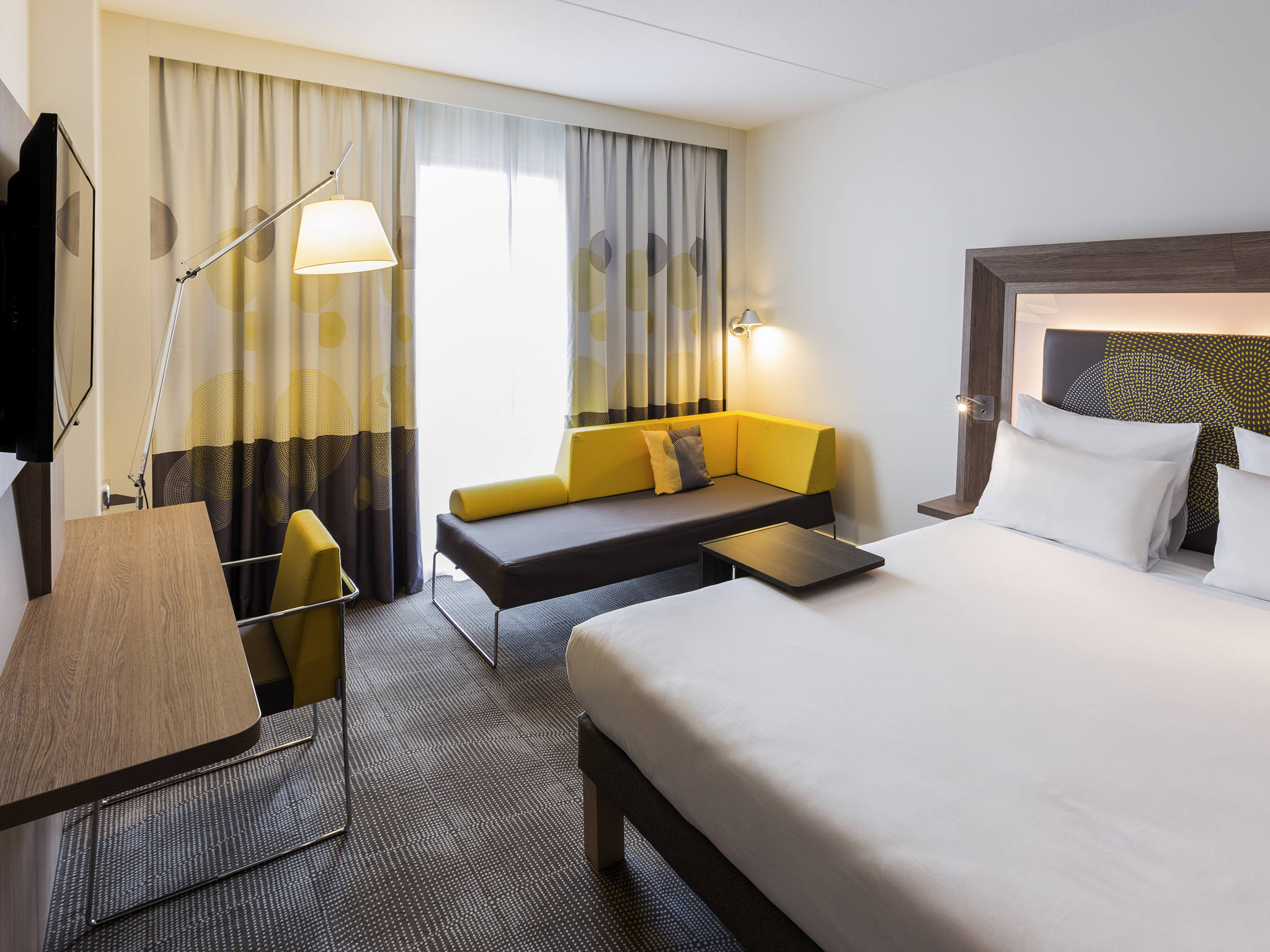 All General Admission areas have TV screens located throughout.
PLEASE NOTE: Hotel dates and circuit entrance tickets are for different durations, with hotel rooms valid from Thursday-Sunday or Thursday-Monday, and circuit entrance tickets valid either from Friday-Sunday, or Saturday-Sunday. PLEASE DOUBLE CHECK the duration for the entrance tickets for each package to ensure you chose the correct package.
Parking is available, subject to availability. If you require this, please contact us for prices.